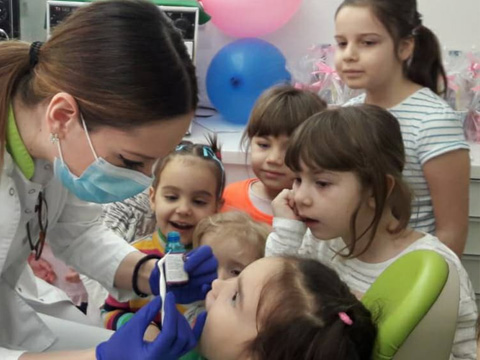 Family dentistry
In our clinic City Dent Banja Luka, our dentists offer adequate dentistry services to patients of all ages.
The clinic is designed in such a way to offer the most pleasant, comfortable environment for all patients.
Our clinic is equipped with cutting edge technology for the best possible outcomes in our common and more advanced procedures. City Dent team is proud to offer the best care for all patients, young and old. We believe that every patient, regardless of its age, deserves the best possible smile and dental protection.
In City Dent, the youngest take a very special place in our hearts. The youngest require special kind of dental treatment, not only by the way we do our job but also how we approach our patient. Gaining their trust is always in our interest.
Call us:
E-mail: citydent@ymail.com
Address: Milana Tepića 27, Banja Luka
Fill out our questionnaire
Enter your information below and our staff will contact You.

Orthodontics
Orthodontics specializes in irregularities of teeth, their malposition and correction as well as jaw and facial irregularities.

Prosthetics and aesthetics
Prosthetics is meant for anyone that has a missing tooth.

Oral surgery
Different kinds of surgical procedures within the dentistry field

Implantology
Implants are a permanent replacement for damaged or missing teeth

Periodontology
Periodontology is dedicated to treating the supportive structure of teeth.